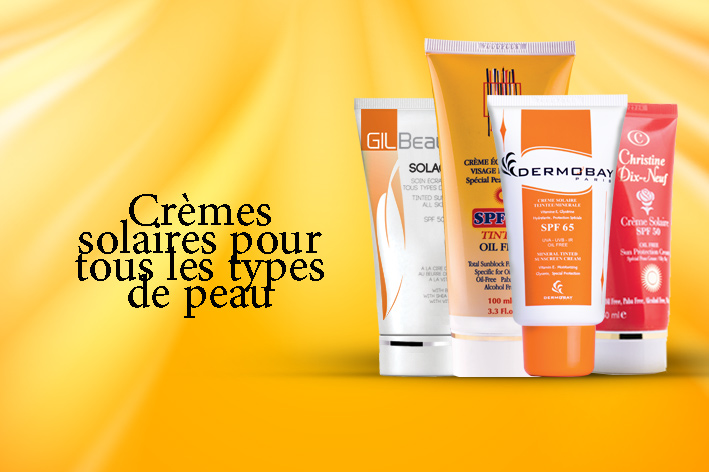 Crème solaire
Sunscreen,product that absorbs or reflects some of the sun's ultraviolet (UV) radiation and thus helps protect against sunburn. Diligent use of sunscreen can also slow or temporarily prevent the development of wrinkles, moles and sagging skin.
Depending on the mode of action, sunscreens can be classified into physical sunscreens (i.e., those that reflect the sunlight) or chemical sunscreens (i.e., those that absorb the UV light).
Gilbeaute, Adenias,Dermobay and Christiane Dix Neuf have various range of sunscreen which are suitable for different types of skin, colorless and Tinted. They cover both physical and chemical sunscreens with the highest qualities of ingredients. These products are formulated, made and filled in France and recommended by dermatologists.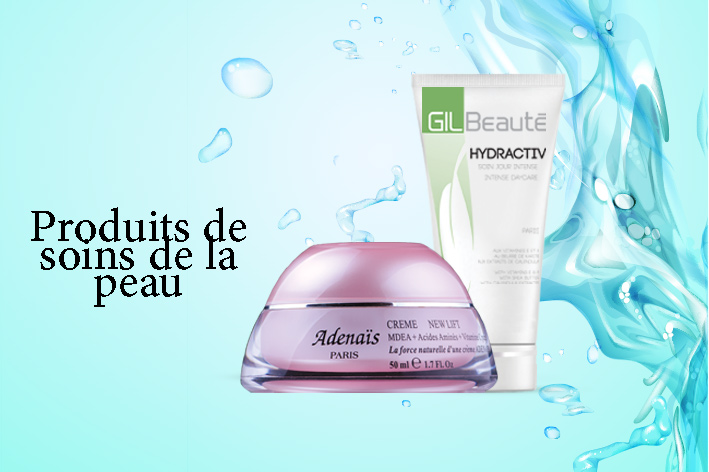 Soins de la peau
Good skin care products can help improve the appearance and texture of your skin at any time of life, whether you're fighting breakouts or trying to regain a more youthful, yet natural, appearance.
Your skin care routine is only as good as the products you use. Good, high-quality products are safe and effective and may come in particular formulations for sensitive skin and other issues. They can improve the texture and appearance of your skin while protecting it from the effects of the sun, pollutants, and other problems that can also have a negative impact on your health.
Dermabay, Christine Dix Neuf, Adenias and Gilbeaute products are made with natural ingredients and a deep-acting hyaluronic acid, which help replenish moisturize and revitalize the skin's outer layers. They help your skin look younger and suppler while minimizing the appearance of fine lines and wrinkles.